Councils around the UK are marking Black History Month by engaging with staff and holding events and exhibitions.
Building cohesive communities is a vital part of local government's work.
The social impact of the pandemic and the Black Lives Matter movement have shown the need for councils to build communities where everyone feels valued and equal.
The theme of this year's Black History Month – running throughout October – is 'proud to be', and this is reflected in some of the contributions on these pages, from councillors and councils from across the political spectrum.
Black History Month is a time to celebrate the achievements, culture and history of African and Caribbean communities, as well as to reflect on what work still needs to be done to achieve equality. Councils across the country are marking the month with events and workshops, and by engaging with residents and staff.
It is vital that councils, candidates and councillors reflect their communities so that they are able to work together and represent everyone; understand the day-to-day lives and issues facing their communities; and bring a broad range of skills and life experiences.
Although we have seen a slight increase in the number of black and mixed heritage councillors in the past few years, it is clear we have further to go to ensure councillors better reflect the communities they serve.
The LGA, alongside councils, is working on this in a number of ways.
Our Be a Councillor campaign helps councils run their own local campaigns and events aimed at increasing diversity and inclusion, by encouraging people from all walks of life and experience to stand in their local elections.
And in 2004, the LGA created the UK's first development programme for black, Asian and minority ethnic (BAME) councillors, designed to help elected members develop new skills and insights and prepare for leading roles in their communities and councils.
Nearly 400 councillors have completed this programme, with some going onto become committee chairs, cabinet members, deputy leaders, leaders and MPs. The next BAME weekender takes place on 19-20 February 2022 – email grace.collins@local.gov.uk to find out more.
Be open to challenge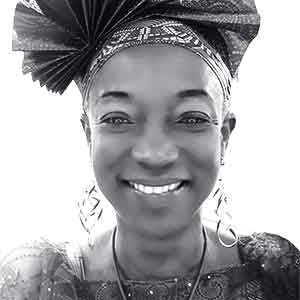 Councillor Dr Tumi Hawkins (Lib Dem) is Lead Cabinet Member for Planning Policy and Delivery and Cabinet Diversity Champion at South Cambridgeshire District Council
Black History Month has taken on extra significance since the murder of George Floyd – a black, unarmed man – by a serving white Minneapolis police officer in broad daylight.
That incident resonated here in the UK, opening the eyes of many to the structural racism that permeates our society like hurdles invisible to most except black people.
It re-energised the Black Lives Matter movement, opened doors to discussions and debates, and to positive anti-racist steps being taken by many organisations from private to public sector, including many councils.
I am proud to be the first black elected district councillor in South Cambridgeshire, serving my super majority white communities since May 2010 when I was first elected.
I have encountered both subtle and blatant racism that I deal with as appropriate using the skills I learnt over the years in my professional life as a chartered engineer.
I recall canvassing a lady who told me she would rather vote for a BNP candidate.
I have learned to ignore the questioning looks designed to make me feel I don't belong in a gathering, and am assertive when I need to be, which disconcerts those trying it on. Becoming the first black cabinet member in the district in May 2018, and holding the planning policy and delivery portfolio, gives me a platform to challenge the status quo.
The veiled look of surprise on some faces when I'm introduced amuses and annoys at the same time.
I celebrate my black African heritage every day through my wardrobe and introduced Black History Month celebrations to the council in 2019.
It became an annual event when, in 2020, the council adopted a Black Lives Matter motion to implement a range of diversity policies. Cabinet subsequently adopted the council's Equality Scheme which, as the Cabinet Diversity Champion and working with officers, I hope to embed in all aspects of South Cambridgeshire's work.
Improving diversity requires those that create the structures in which we operate to take stock of their own thinking, be open to challenge about unconscious bias and willing to change.
Consider the words of the then 10-year-old younger brother of Trevor Noah, the South African comedian: "People are like chocolate, you can have white chocolate, dark chocolate or milk chocolate, but it's all Nestlé!".
In other words, we are all one race of humans whatever our skin colour. So, let's treat each other with dignity and respect.
Proud, accessible and inclusive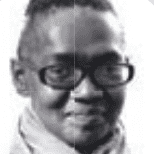 Councillor Lorraine Francis (Green) is a member of Bristol City Council
As a black woman, I am still excited about being elected as a Green councillor in May 2021, in an area of Bristol that has typically voted in a different way.
It is that time of the year when 'featuring black people' is upon us, as if black people only exist during the month of October!
In my workplace outside of the council, Black History Month is a secular event managed by people of colour.
For those of us who are committed to equalities and wiping out racism, every year I do experience some sadness at having to 'celebrate' this month instead of just being able to be part of the fabric of an inclusive society.
As a local councillor, I aim to practise what I preach, immersing myself into the culture of the area, being visible and ensuring that my residents are able to see me as a black woman who is proud, accessible, and inclusive.
Being a Green councillor is also vitally important to me as there is a false stereotype that people of colour are not outward looking and not interested in the environment – when most of our ancestors and parents came from countries where the land and environment was an important part of their everyday experience.
My mum often spoke about having to walk for miles to collect water and travelling to school without the benefit of public transport.
I care – we care – and as a black woman who is an elected councillor, I love the richness I can bring and share with all the residents within the ward where I sit.
Making a difference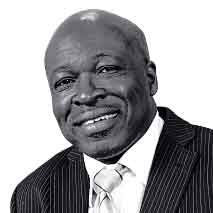 Councillor Sam Adeniji (Con) is a member of Seaford Town Council, Lewes District Council and East Sussex County Council
I am grateful and honoured to have been elected as a councillor for my town across three levels of local government.
I decided to be a councillor because I wanted to make a valuable contribution to the town, even if it was in a small way. Being a councillor is an opportunity for me to carry out work on behalf of, and be highly participant in, the community.
I felt there was no use in shouting from the sidelines; if I wanted to make a difference, I had to get out there and do something, and one of the best ways of being able to do that is by being a councillor.
I have seen through my community work how you can make a real difference in people's lives. I also want to focus on some issues very close to my heart, including improving the health services in the town as well as its mental health provision.
I am determined to make a difference on these issues.
I have been able to work with a great bunch of colleagues and residents who are equally passionate about getting the best for our town, and even though it is sometimes challenging and exciting, it is a journey worth embarking on.
Over the years, I have held various positions including being Chair of the district council's licensing committee.
The colour of my skin and the way I look does not define who I am nor would I let it dictate my experiences.
I see myself as an individual out to do the best I can for the town and for everyone, regardless of who they are or where they are from.
My advice to anyone, regardless of their background, is that they can become anything they want if they set their minds to it and work hard enough. Do not let people put you down. It is important to believe in yourself, do your best, and do what you think is right at all times.
We must engage and reflect the community as a whole; it is vital for local democracy that more young people and people of diverse backgrounds come forward as councillors.
Closing the racial inequality chasm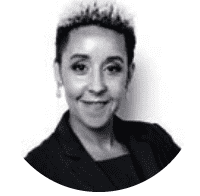 Councillor Dr Victoria Ashworth te Velde (Lab) is Equalities Commissioner at the London Borough of Waltham Forest
Celebrating Black History Month (BHM) is a great way to celebrate our black community, and in Waltham Forest we have an extensive BHM programme of events in our wonderful local libraries.
Having lived much of my formative life in the EU, I only became aware of BHM when I moved to London 20 years ago.
As a mixed-race British woman, I had by then made my own weird and wonderful journey, trying to understand my multiple heritages: Kenyan, English and Scottish.
One thing was clear, though – I was not white and that set me apart.
I found a conceptual home in the modern Commonwealth and have published on the many benefits of our international family of nations.
Closer to home in London, I saw similar challenges around organised crime, religious tensions, racism and lack of opportunity for many, and this drew me into local politics.
London is a great place to live; however, COVID-19 has laid bare the inequalities faced by those from poorer and ethnic minority backgrounds.
We have seen our community's collective opposition to the injustice faced by our black community. Consequently, there has been growing commitment in councils, businesses and beyond to tackle racial inequality.
It isn't only the right thing to do, but also key to growth, essential for community safety, imperative for tackling COVID-19, and, without it, we can never hope to address the climate emergency and much more.
As Equalities Commissioner in Waltham Forest, I oversaw our recent State of the Borough report and our Equalities, Diversity and Inclusion strategy, both co-designed with our communities and our BHM programme.
As we learn to live with COVID-19, it is essential our black community is not left to slip further behind. All councils need to be rolling out ambitious long-term plans to ensure equal opportunities in schools and work.
London has a key role to play in closing the racial inequality chasm and I am proud to be part of that change. Happy Black History Month to one and all.
An inclusive place to work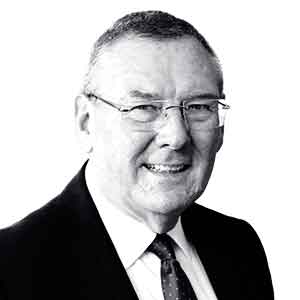 Cllr Bob Sleigh OBE (Con) is Cabinet Member for Resources at Solihull Metropolitan Borough Council
Each year, Black History Month gives us unique insights and perspectives from individuals and our communities.
This year's theme of 'Proud to be' offers a terrific opportunity to explore the rich and varied identities and experiences of our staff to help amplify the voices of people who have historically been marginalised in the UK.
We asked colleagues to share with us 'who are you proud to be?' or 'what are you proud of?'. Encouraging these important conversations in the workplace is part of the council's continued commitment to being an inclusive, diverse and welcoming employer for all.
This is crucial if we are to better serve our communities and deliver our corporate vision of creating a place 'where everyone has an equal chance to be healthier, happier, safer and prosperous through growth that creates opportunities for all'.
We have heard personal stories of staff who are proud of being children of economic migrants, who arrived in the UK as child refugees, or whose parents have contributed, and continue to contribute, to the British Armed Forces, the NHS, and the national and local economy.
We are proud of the diversity of our black, Asian and minority ethnic (BAME) community in Solihull, which has doubled from 5.5 per cent in 2001 to 11 per cent in 2010. We are also immensely proud that 14 per cent of our workforce are BAME.
The challenges faced by BAME communities, from the impact of COVID-19 to the issues raised by the tragic death of George Floyd, are all too clear. There are barriers to career progression, leading to lower representation of BAME staff in leadership roles.
As we emerge from the pandemic, the council will continue to make progress on our Corporate Equality and Diversity Plan to address these inequalities. We are also looking at refreshing our Equality, Diversity and Inclusion Strategy.
We are currently consulting our staff – our biggest assets – to get their ideas and input to help set ambitious targets and deliver change that will improve us as an employer and continue to make the council a great and inclusive place to work.
Author