COVID-19 has replicated, exposed and increased health inequalities affecting ethnic minorities.
As we all seek to do our utmost to minimise the spread of infection, it is vital to understand more about how and why the virus may impact different communities in different ways.
In April, Public Health England (PHE) was asked to investigate the disparities in risk and outcomes of COVID-19, including the impact on people from black, Asian and minority ethnic (BAME) communities. PHE submitted its report in mid-June. It gathered insights from more than 4,000 people representing BAME communities and highlights that work still needs to be done to ensure people from BAME groups are not disproportionately affected by the virus.
This report confirms that COVID-19 has replicated and exposed existing health inequalities in these communities and, in some cases, increased them. Worryingly, there is clearly an association between belonging to some ethnic groups and the likelihood of testing positive and dying with COVID-19.
This is backed up by the data that shows the highest age-standardised diagnosis rates of COVID-19 per 100,000 population were in people of black ethnic groups, and the lowest were in people of white ethnic groups.
After accounting for sex, age, deprivation and region, people of Bangladeshi ethnicity had around twice the risk of death compared with people of white British ethnicity. People of Chinese, Indian, Pakistani, other Asian, Caribbean and other black ethnicity had between 10 and 50 per cent higher risk of death compared with white British people.
On suggestions for change, the stakeholders that contributed to the report have called for further work on the socio-economic, occupational, cultural and structural factors, including racism, discrimination and stigma, that are influencing COVID-19 outcomes in BAME groups, both within and outside the health sector.
The report includes a series of recommendations on research and data, policy change, and improvements to communications, particularly around public messaging campaigns.
Specifically on local government, the report praises the work of councils in supporting vulnerable people, particularly in response to the challenges of the crisis. It recognises the financial pressures we face, in terms of wider funding and public health reductions, which impact on our vital prevention work, and calls for greater resources to "meet the growing and pervasive needs that will emerge post-COVID".
It suggests that local government officials, including public health teams, have a unique opportunity to provide advocacy for vulnerable groups, and to tackle racism and discrimination within the health and care system, including improving diversity leadership at all levels.
Fairness, equality and social justice flow through everything local government does, so we know councils are wholly committed to ensuring that no-one in their communities is left behind or cannot be supported to combat the effects of this dreadful virus. We will join you in looking carefully at these important recommendations, and at what more can be done to make sure the lessons of this report are learned and acted upon.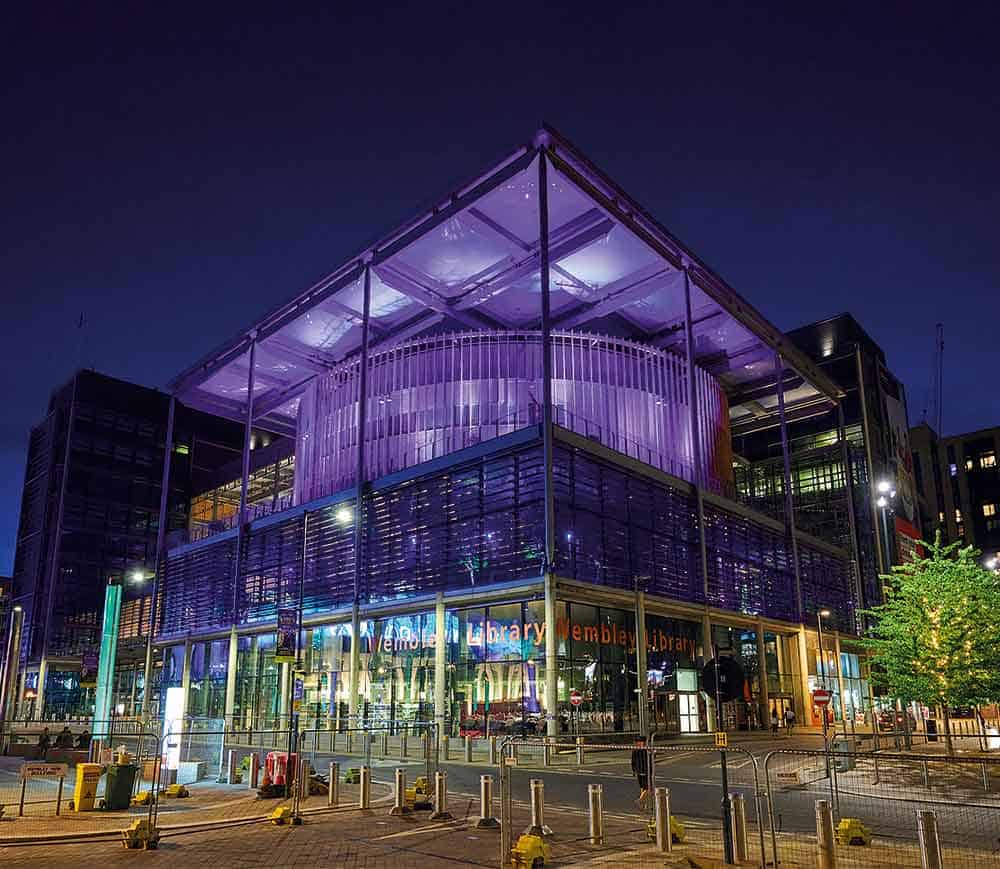 Showing solidarity
Councils around the country lit up civic buildings in purple to show their support for Black Lives Matter last month, following the death of George Floyd in the United States. Pictured is Brent Civic Centre.
In a statement, the LGA's chairman and political group leaders said: "It's vital that we are all part of the much-needed conversation on how we can all confront and end racism. Local government is listening. Racism has no place in our communities or in our lives."
Author