How well do councillors understand the lives of autistic people and people with learning disabilities?
Over the summer, it was my great pleasure to chair an informal and interactive event at the LGA for elected members, people with a learning disability, autistic people, family and carers, advocates, academics and inspectors.
Beautifully Ordinary Lives provided councillors with the opportunity to meet people with learning disabilities, autistic people and family carers, and to hear about their lives and aspirations, their hopes for the future, and the challenges they face in living an ordinary life in their communities.
In addition to short speeches from key representatives (see below), leading organisations and councils that are supporting change and promoting inclusion in the most creative of ways were on hand to talk about their work.
These included self-advocacy organisations Speakup and Ace Anglia, which have worked with the LGA to produce 'easy read' and video versions of our framework for supporting people with learning disabilities.
A magnificent lunch was also provided by Unity Works, a social enterprise supporting people with a learning disability to gain skills, achieve qualifications and secure jobs, so they can reach their full potential.
The session highlighted how important the work of councils and the LGA is in addressing the inequalities people face.
We hope this report of the event will provide you with some idea of the questions to ask in your local areas about the challenges faced by residents with learning disabilities and/or autism.
You can also access a suite of supportive materials and guidance on the LGA's website.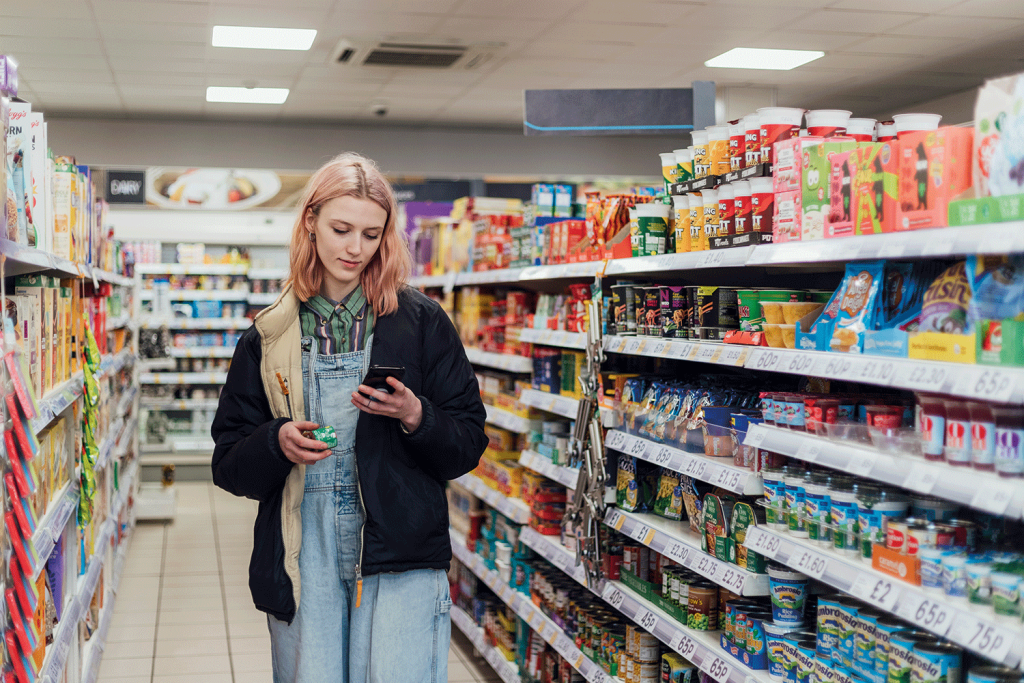 'It's time to change things'
A whole-system response is needed to make sure support for people with learning disabilities and autistic people improves, according to the person in charge of inspecting provision.
Debbie Ivanova, the Care Quality Commission's Director for People with a Learning Disability and Autistic People, highlighted poor practice across hospitals, in care homes and supported living, including "still far too many restrictive interventions".
Speaking at the LGA's Beautifully Ordinary Lives event, she said providers were trying to "fit people into a model that fits with economies of scale rather than 'what does this individual need'…it won't give people the life they deserve".
The Care Quality Commission (CQC) is changing how it inspects, and trying to get under the culture of an organisation, said Ms Ivanova.
'Right support, right care, right culture', the CQC's recently updated statutory guidance, sets out how it regulates providers supporting autistic people and people with a learning disability.
Inspectors are asking – how does it feel to live here, is there a plan for my life, are we listening to what I want to be able to achieve and do.
"People should not be asked to live in services…that don't meet their needs," she added.
Ms Ivanova referenced the abuse scandals in settings for people with learning disabilities, such as at Whorlton Hall hospital in Durham, and successive learning disabilities mortality reviews ('LeDeR' reports), which continue to show that people with learning disabilities have a much shorter life expectancy – with six out of 10 dying before age 65 compared to one in 10 of the general population.
She urged service commissioners to think about "how we respect every person and their aspiration", about enabling and person-centred care, and to think about the community as well.
"There is a shocking lack of ambition for people's lives…you can be in no doubt it's time to change things," she added.
"Really listen. Listen to what people are telling you they need in their placements….people want to live in their communities; they and their families know best."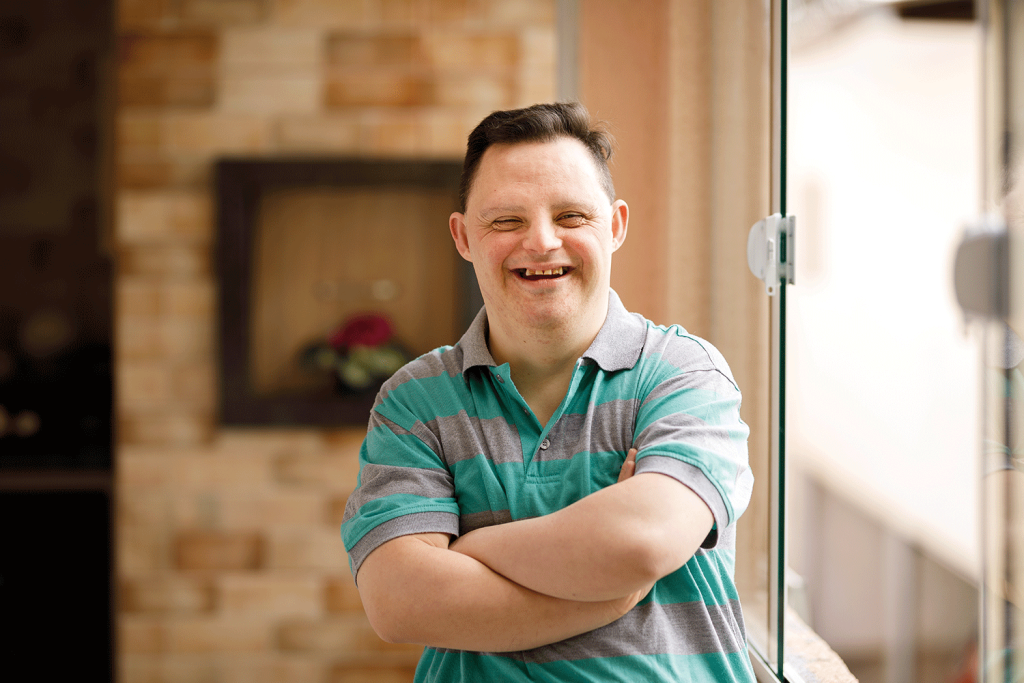 'We want equal lives'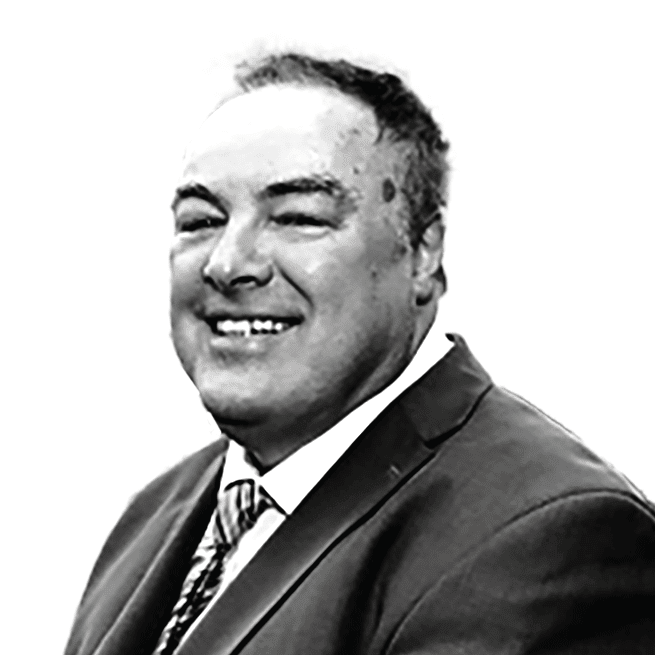 Gary Bourlet is a Co-Founder of People First England and of Learning Disability England, where he is now Membership and Engagement Lead
"I wasn't assertive enough," says Gary Bourlet, of when he started as a self-advocacy leader with learning disabilities, 36 years ago.
His dad helped him write his first two speeches, one of which was about how "dull food makes dull minds", made in front of dinner ladies from his day care centre. Sadly, his dad died before hearing the second speech, about "who makes the rules".
"In 1982… we were scared of service providers, carers and parents, who had a lot of power," says Gary. "We just wanted to be able to speak freely and talk about the issues that affected our lives."
In 1984, he attended the first international conference organised by People First, a self-advocacy movement, in the United States. Inspired by seeing people with learning difficulties speaking up, "free and able to say what they wanted", he returned home to help set up People First England. In 2016, he also co-founded the charity Learning Disability England (LDE), a membership organisation.
Speaking at the LGA's Beautifully Ordinary Lives event, Gary outlined the Good Lives framework, hosted by LDE, which brings together people's thoughts and ideas about what it will take for everyone with learning disabilities to be able to live their 'good life'. Its six chapters set out what is happening now and some ideas for change, covering: 'at home'; 'communication and staying connected'; 'the right support'; 'to love and be loved'; 'effective voice – self-advocacy and advocacy'; and 'employment and contribution'.
"Progress has been made in my 30-plus years, but there is more progress to be made," Gary told delegates. "Pre-pandemic, about 6 per cent of people with learning disabilities were in employment, and just 5.1 per cent in 2021… we are asking businesses to employ 6 per cent of people with learning disabilities and make that difference.
"What really matters to people with learning disabilities is the same as what matters to everyone – a home, to be loved, and to contribute a voice. We want equal lives."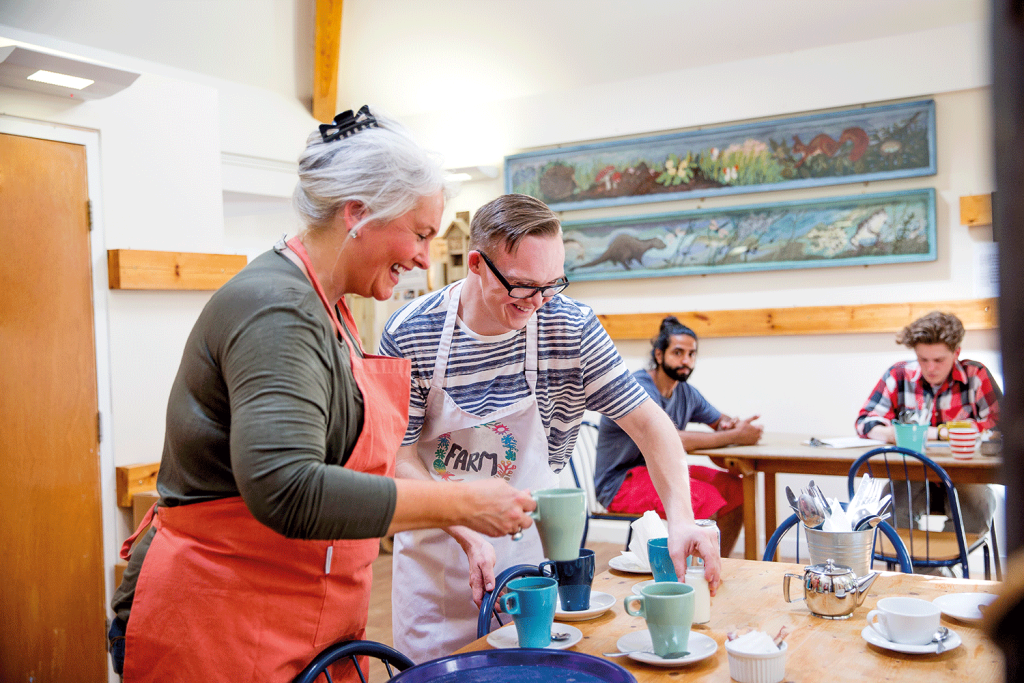 'We need to think differently about autistic culture'
Alexis Quinn's parents took her to a doctor when she was three years old, because "something was very different about her – possibly something wrong?"
Nearly 40 years ago, the advice was to exercise their busy, inquisitive and active child. Alexis really enjoyed swimming and, because of her parents' support, she represented Great Britain.
She also excelled at school, thriving on the structure, routine and predictability that it provided. Feeling comfortable in academia, she went to university, becoming a PE teacher.
But then she had a baby and her brother died soon after. Her interests changed.
"I couldn't really understand what had happened to my brother," she told delegates at the LGA's Beautifully Ordinary Lives event, describing how her interests changed from academia and swimming to researching death.
Advised to seek medical help because of her unusual interest and increased sensory perception, Alexis was recommended a 72-hour rest in hospital.
As soon as the doors to the ward closed, however, "I stopped being a teacher and an international athlete, and just became this risk and this medical thing that needed to be controlled", she said.
The sensory-charged, busy and chaotic ward created a cycle of overload, distress and meltdown, leading to restrictions and controls, and Alexis routinely being restrained by up to 10 people.
She spent more than three years locked up in mental health institutions, before fleeing the country.
"When I went into hospital, I was expected to get better… yet I wasn't sick. I was required to mask my autistic expression and make eye contact, converse, sit still and stay in the room," she told delegates.
"We need to think differently about autistic culture and change the language we use to describe neurodivergence. If people want to help, they need to honour our uniqueness and our passions.
"It is not OK to tell toddlers from the age of 18 months that they are a problem…We need to teach pride in difference so all children can grow up feeling useful and valuable members of society."
'Restricted levels of support'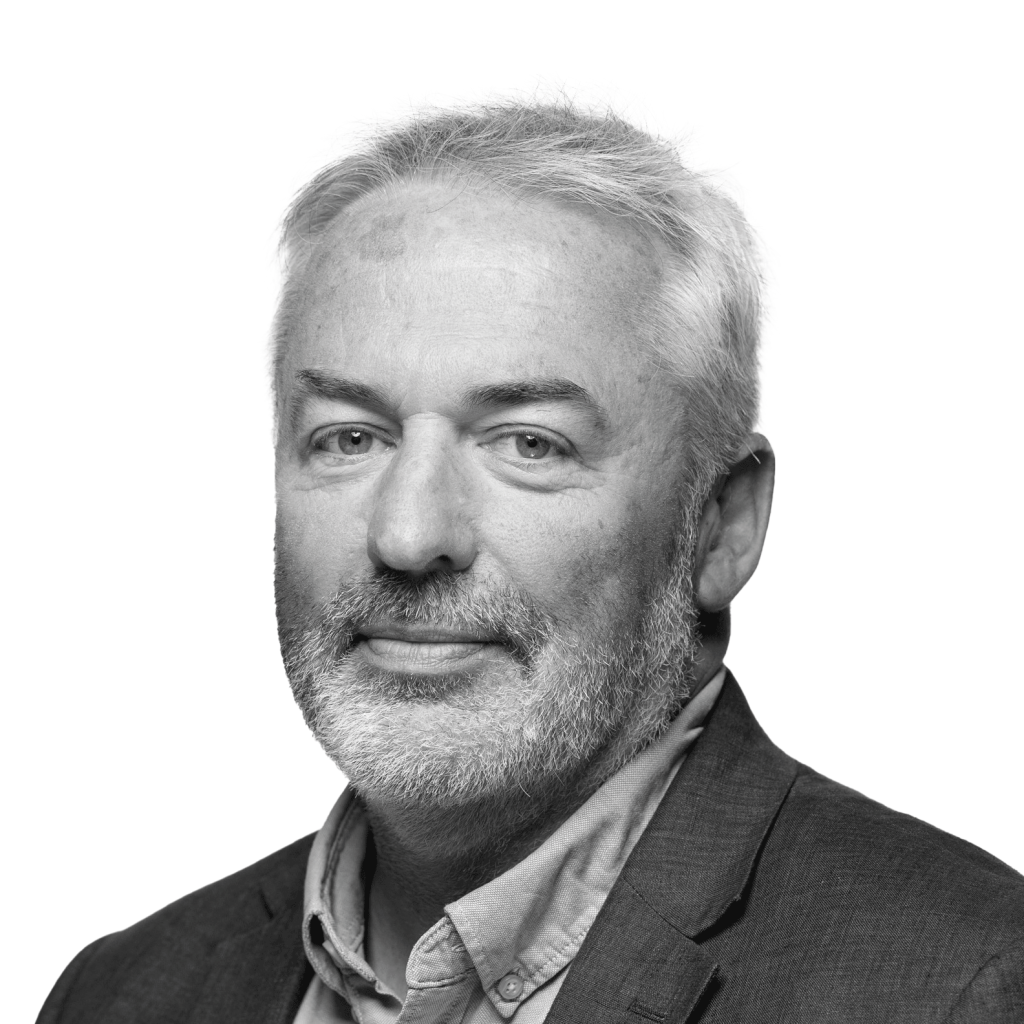 Chris Hatton is Professor of Social Care at Manchester Metropolitan University
Professor Chris Hatton and colleagues have been tracking the impact of the COVID-19 pandemic on 500 people with learning disabilities and 300, mainly family, carers and support workers.
Aside from the support people received to go online during lockdown – something previously seen as a "challenge and impossible" – he had few positives to report to participants at the LGA's Beautifully Ordinary Lives event.
Even before the pandemic, people with learning disabilities were experiencing huge inequalities, and were more likely to experience poor health and care.
When the pandemic hit, people with learning disabilities were more likely to catch the virus, less likely to get hospital care, less likely to get intensive care and treatment when they did arrive in hospital, and three to four times more likely to die from COVID-19, and at a younger age.
"People with learning disabilities and family members were doing their best to keep themselves and others safe," said Professor Hatton. "People have paid a real price for that support of the common good, in worsening mental health, isolation and poorer physical health."
While pandemic-related restrictions have lifted, COVID-19 has not gone away and represents a high risk for some people, who continue to live more restricted lives.
Meanwhile, social care and health services have not returned to 'normal' – in some cases, support has not returned at all, even to those with the greatest needs, or has been on a much-reduced basis.
"People are really worried this is becoming the new normal," said Professor Hatton.
People with learning disabilities are reporting poorer health, less access to GPs and annual health checks, not going out so much, concerns about the cost of living, and a "real crisis in staffing – people just can't get hold of the staff to support them at all".
The impact of the pandemic "is not as talked about as it should be, it's still ongoing for people, and there are huge implications for local authorities supporting people", he said.
Supporting adults with learning disabilities
The LGA has recently published 'easy read' and video versions of a framework designed to help councils review and improve their services to people with learning disabilities.
The 'Supporting adults with learning disabilities to have better lives framework' was drawn up by the LGA and the Association of Directors of Adult Social Services.
It is designed to help directors and lead members identify how they can improve support to adults with learning disabilities, and how they can be assured that the care and support in their area is good value and delivering positive outcomes.
David Hill, a digital designer from Ace Anglia, a people-led independent advocacy organisation, worked with colleagues with learning disabilities on the 'easy read' version of the framework.
The framework was 'co-produced', going through multiple revisions with input from a range of people, including people with hearing, sight and other impairments, and autistic people – which was key to making it as accessible as possible.
"The framework is being adopted by local councils to improve services, and they are looking to work with people with learning disabilities to do that," said David.
"However, people with learning disabilities might not know what the framework is or why it's important, and they are not going to read a 30-page document."
The accessible versions were co-produced with the LGA, Ace Anglia's accessible information steering group, people with learning disabilities, and other agencies.
For example, David liaised with colleagues from Speakup Self Advocacy who were working on the video version of the framework, which helped ensure similar language was used across all the formats.
Speakup's advocates brought 'person-centred learning' to the project, according to the organisation's Principal Officer, Annie Ferguson.
She described how councils want to consult on changing existing services for people with learning disabilities, when they should 'start from scratch' by asking them 'what would make your life better' – and providing support.
"If councils can try to keep really person-centred services and get co-production right, then things will change for people with learning disabilities," she added.