A new report commissioned by the LGA says that councils are delivering first-class support to the armed forces community, but they urgently need more funding from central government to cope with the additional pressures on local services.
The report found that the Armed Forces Covenant Fund Trust has been vital in enabling councils to get projects off the ground that support their forces communities. Around £6.6 million of funding from the trust's local government programme has made a difference, but is short-term, with many parts of the country not benefiting, according to the LGA.
Every council has signed up to the Armed Forces Covenant – a promise to treat the armed forces community fairly – with local authorities supporting veterans, armed forces personnel and their families to access vital public services.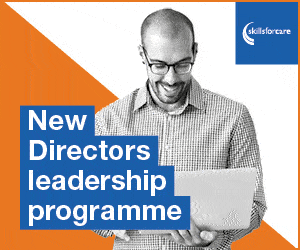 With better understanding of the needs of the armed forces community, councils are training frontline staff to signpost veterans to the services they need the most. However, the additional demand means councils need immediate investment to ensure that services personnel don't miss out on the support they need.
Cllr Ian Hudspeth, Chairman of the LGA's Community Wellbeing Board, said: "Veterans and serving personnel deserve access to whatever services they need, without any barriers, and it is vital that we recognise the valuable contribution of our armed forces communities.
"Councils across the country are already delivering support but, without adequate funding from the Government, that support is under threat.
"Councils cannot continue to afford the cost of additional pressures on their services forever. National partners also need to do their bit and work with service and ex-service personnel and councils to ensure that safety nets are in place and to prevent the need for longer-term support.
"It is only right that councils are equipped with the funding they need to continue to support the armed forces community."
l 'Delivering the Armed Forces Covenant locally' can be downloaded at www.local.gov.uk/delivering-armed-forces-covenant-locally