The Public Accounts Committee (PAC) says it found serious failures of governance and oversight, and that some academy trusts have misused public money through related-party transactions and paying excessive salaries to staff.
The committee has called for stronger governance at academy trusts and for the Department for Education's oversight to be more rigorous.
Cllr Anntoinette Bramble, Chair of the LGA's Children and Young People Board, said: "This damning report raises serious questions around academy financial governance and will be hugely concerning to parents and teachers across the country.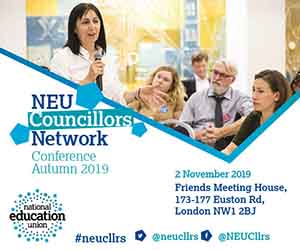 "The findings reinforce our call for councils to be allowed to step in and oversee failing academy finances, as they do with council-maintained schools that face financial challenges.
"It is now clear that the Department for Education does not have effective oversight of spending in more than 7,000 academies.
"Councils, which have vast experience running large budgets, are best placed to do this. Not only would this ensure democratic accountability, it would give parents the certainty and confidence in knowing that their child's school is able to deliver the best possible education and support, without risk of financial failure."
Meg Hillier MP, Chair of the PAC, said: "When things go wrong in schools, pupils can be badly affected. Parents, and the wider community, are entitled to proper access to transparent information about their local academy schools. They must have confidence that when issues arise, robust measures are in place to deal with them."