It includes plans to further reduce public exposure to particulate pollution and to reduce wood and coal burning in homes, and promises powers "designed to enable targeted local action in areas with an air pollution problem" (see www.gov.uk/government/publications/clean-air-strategy-2019).
The LGA has been actively engaged in the strategy's development and supports its ambition, but has made it clear that councils will need further funding and powers if they are expected to undertake additional work on air quality.
Cllr Martin Tett, the LGA's Environment Spokesman, said: "Councils are determined to reduce the impact of harmful emissions on the health of our communities but if the Government's air quality plans and any new local powers are to be successful, they need to be underpinned by local flexibility and sufficient funding.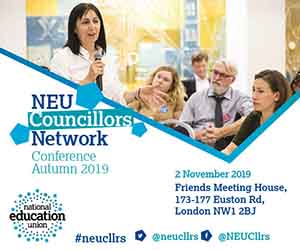 "Councils also need local powers to tackle air pollution further, particularly with regard to moving-traffic offences; government support on planning and transport matters; and robust national action to help the country transition to low-emission vehicles and power generation."
Around 20 councils are planning to introduce clean air zones in town and city centres in a bid to reduce air pollution. Certain motorists, such as those driving heavily polluting lorries, coaches and taxis, will be charged to drive through the zones. Cars made after 2006 will be exempt, along with electric vehicles and most hybrids.