The LGA says the number of councils spending more than they budgeted for – 133 out of 152 (88 per cent) – indicates the severe pressure they are under to support vulnerable children and young people, and emphasises that this is now an issue affecting all areas of the country.
It estimates that children's services already face a £3.1 billion funding gap by 2025 just to maintain the current levels of service, and is calling on the Government to provide desperately needed new money into the system.
Cllr Anntoinette Bramble, Chair of the LGA's Children and Young People Board, said: "This should be a wake-up call to the crisis we are facing in funding services to protect vulnerable children and young people, which, as these figures show, is now being felt in all towns and cities across the country.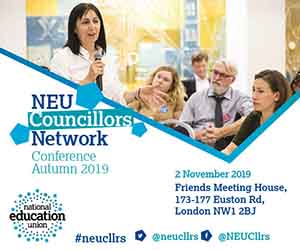 "The fact that the overwhelming majority of councils are now being forced to spend more than they had planned to on children's social care highlights the urgent need for the Government to provide new and long-term significant funding for children's services."
Separately, the National Audit Office has published a report on the pressures on children's social care.
It concluded that the Department for Education does not fully understand what is driving demand for children's social care, nor why there is such wide variation between councils in their children's social care activity and costs, as it has not yet done the work to tie together available sources of information.
The NAO added that until recently, the Department did not consider this a fundamental part of its responsibilities.
Responding to the NAO report, Cllr Bramble said: "There is no right amount for councils to spend on children's services and, as our own research has found, the majority of spend variation is as a result of wider economic or geographic circumstances largely outside their control.
"It is clear that the most urgent and pressing issue is not variability but the very real funding crisis facing vital children's services across the country. It is vital that the Government uses the upcoming Spending Review to deliver a long-term strategy that enables councils to meet the growing need for support from some of the most vulnerable children in society."
---