The NHS Long Term Plan, published in January, includes a focus on expanding community care, support and prevention to ensure that more people receive timely care, treatment, support and advice as close to their homes as possible.
It recognises that partners – in particular local government – have a leading role to play in promoting health, wellbeing and independence but the measures it outlines focus primarily on the NHS.
The need to fund adult social care adequately is acknowledged, but the plan sees this in terms of reducing pressures on the NHS. Health and care are inextricably linked, but the LGA is clear that social care needs to be seen as a vital service in its own right, helping people live independent and purposeful lives, and not as an adjunct to the NHS.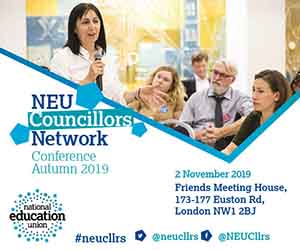 Cllr Ian Hudspeth, Chairman of the LGA's Community Wellbeing Board, said: "We are pleased the NHS Long Term Plan sets out an ambition to build a new service model for the 21st century with health bodies working in partnership with local government.
"The plan has a much-needed focus on prevention, early support and reducing health inequalities, as well as promising investment in primary, community and mental health services. The focus on giving children the best start and on caring for older people in their own homes is right and should complement social care and wider services provided through councils and others.
"However, the ambition set out can only be fully realised if adult social care and public health services in councils are also properly funded."
He added: "We feel this is a missed opportunity for the Government also to launch its long-awaited Adult Social Care Green Paper and proposals for the sustainable funding of these services.
"To help the NHS make its extra funding go further and alleviate the pressures on the health service, it is essential that the Government plugs the £3.6 billion funding gap facing adult social care by 2025 and reverses the £700 million in reductions to councils' public health grants.
"The current system of social care is unsustainable and will buckle under the weight of demand unless the Government urgently invests in these essential services, which protect health, prevent sickness and are the surest way to reduce hospital admissions."