Grimsby, Thames Estuary, Plymouth, Wakefield and Worcester were named by Culture Secretary Jeremy Wright in an announcement on the Government's Culture Development Fund in January. It is expected that the funding will create more than 1,300 new jobs, benefit 2,000 people through skills training, and support more than 700 businesses. Through match-funding, an additional £17.5 million will be invested across the five areas.
The LGA believes the benefits of culture-led regeneration should be felt in every part of the country, but has warned that funding cuts are putting pressure on local cultural services.
Cllr Gerald Vernon-Jackson, Chair of the LGA's Culture, Tourism and Sport Board, said: "Culture, heritage and arts help to make places where people want to live, work and visit, with councils playing a leading role in supporting this. This new funding will help bring these benefits to more areas and their communities.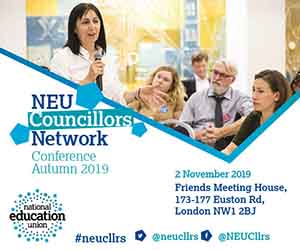 "However, the impacts of culture should be felt in every community across the country, whether small or large, urban or rural, economically successful or struggling to attract business.
"Councils face an £8 billion funding gap by 2025, and our core cultural services like libraries and museums will come under increasing financial pressure unless local government finance is put on a sustainable footing."