Each year, we support a select group of talented and ambitious councillors from across the political spectrum through the LGA's Next Generation programme. As a part of the LGA's sector-led improvement offer, the initiative enables councillors to learn from each other and is part of a wider range of political leadership development schemes.
The Next Generation programme offers councillors an unparalleled political development opportunity – uniquely developed within party political traditions and with party political experts. In addition to the Conservative, Labour and Liberal Democrat groups, there is a programme for councillors represented by the LGA's Independent Group.
Next Generation has a competitive application process and, while the modules vary between the LGA's political groups, the focus is on three key areas: personal leadership, political leadership, and communication and media skills. Modules are planned as residential events in various locations and give councillors a fantastic opportunity to meet fellow members from across the country, including those of their own political persuasion or – in the case of the Independent Group – part of a cohort.
The programme encourages councillors to learn from each other and, each year, deep and long-lasting friendships are formed.
Next Generation aspires to offer a rare opportunity to make critical friends who can offer feedback and support. Upon completion of the programme, members become part of a formidable group of alumni, which continues to be a strong network of peers that can offer support and advice beyond the programme.
Each year, the ambition for the programme is to ensure that our members increase their confidence and effectiveness as community and political leaders, as well as gain increased awareness of thedifferent approaches to political leadership. In doing so, it is expected that the delegates will also learn more about their personal strengths as a leader within the community. A delegate from the 2018/19 programme summed it up by saying: "As a new councillor in a large group, it can be hard to know where you fit in. Next Generation has given me the confidence to know that I have what it takes to be a future leader."
Next Generation is now in its 14th year, and continues a strong tradition of supporting and encouraging councillors to be bold and confident leaders, progressing their political careers and championing local government. The result of the programme is councillors who are enabled to better represent, understand and work with their communities and constituents, while upholding their own values and morals, and those of their party or an independent political spirit, for members of the LGA's Independent Group.
Case studies
Conservative Group | Councillor Lynne Doherty, Leader of West Berkshire Council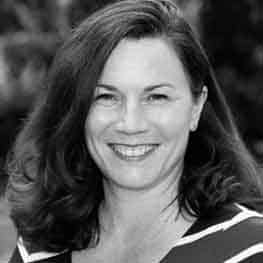 Becoming a councillor for my local authority was not something I had planned, so when I was first elected in 2015 I welcomed the support given to me by the LGA. I became Lead Member for Children's Services and started my journey by attending the LGA Training for Lead Members. When it was suggested that the Next Generation course should be my next step, I happily signed up. It was a great opportunity to meet like-minded people and share ideas – a group I am still in contact with and whose opinions I value.
The Media Training/Public Speaking weekend was my favourite part and, although uncomfortable to watch, it is hugely beneficial to have the opportunity to see yourself being interviewed and to be critiqued by others.
Since attending Next Generation, I have become the Leader of my council and am thankful every day for the training that has equipped me to deal with the many scenarios I find myself in. My confidence has grown and although I would never say my nervousness of public speaking has disappeared completely, I do have the techniques to hand to keep this in check!
Labour Group | Councillor Damien Egan, Mayor of the London Borough of Lewisham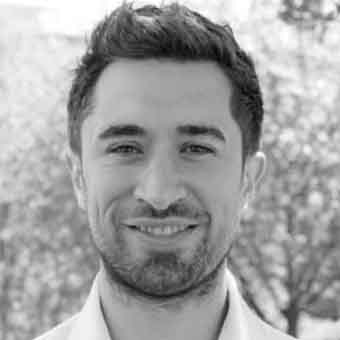 I always encourage councillors to go on the Next Generation programme because of the experience I gained from being in the 10th cohort. The relationships you will build are the friendships – with future cabinet members and local government leaders – that will remain invaluable throughout your political career. I was elected to Lewisham Council in 2010 and Next Generation was a unique opportunity that helped me develop as a leader.
The diversity of voices that I met on Next Generation were very different from those of the councillors I worked alongside in the town hall. The good practice I learned from other councillors, through sharing ideas, really built up my confidence. It meant that when I became Cabinet Member for Housing in 2014, I had the confidence to deal with the increased responsibility and workload.
As the directly elected Mayor of Lewisham, I rely on those skills day in, day out – especially when handling the competing interests of council officers, developers or leaders in the voluntary sector. My Next Generation colleagues remain good friends, and offer a network of advice and support from outside the council that I still rely on.
Liberal Democrat Group | Councillor Sarah Cheung Johnson, South Cambridgeshire District Council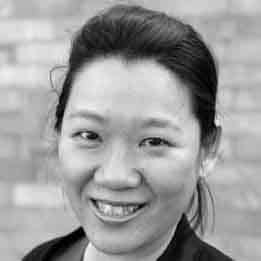 I have enjoyed and valued every part of the Next Generation programme.
It's been fantastic to come together with a group of compassionate, dedicated and smart councillors, get to know each other, and benefit from each other's experience.
The training was invaluable, challenging me to think about what I want to get out of my councillor career, growing my skills, and developing my understanding of how my role in local government plugs into the wider Liberal Democrat network.
I highly recommend that anyone who wants to develop and grow their career as a councillor joins this programme – the trainers were fantastic, knowledgeable, and made it a lot of fun.
Independent Group | Councillor Geraldine Coggins, Trafford Council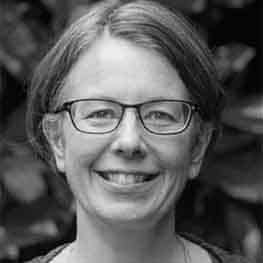 As a newly elected councillor, with no background in local government, I was keen to get as much training as I could. So when I heard about the LGA's Next Generation programme, I dived at the opportunity.
One of the highlights for me was a session on voice training. We think so much about the words we use, but think so little about our voice and how we project those words. Having time to focus on how we can improve our skills in this area was really eye-opening.
The biggest challenge, and the most fun, was the big budget debate at the last session. It allowed us to bring together lots of the skills we had gained along the way.
But the main benefit for me was the chance to step aside and take time to look at the big picture. How can we do our jobs better? What is our role in the community? How can we do it to the best of our abilities? In what situations will you use these tools and skills? How do we juggle our time and balance our lives?
Just talking to a wide range of people from all sorts of councils gave me insights into different approaches. I'd highly recommend it to anyone who would like to increase their skills and understanding of the role.