Late last year, I was honoured to welcome hundreds of social work professionals from across the country to Hackney Town Hall to learn about the groundbreaking work we're doing to keep our most vulnerable young people safe.
Our children's social care team has been working with Dr Carlene Firmin, of the University of Bedfordshire, on the principles of 'contextual safeguarding'. This approach builds upon existing social care principles and acknowledges that times have changed – as have the influences and risks young people face today.
Traditionally, social work has focused on the home environment, with a view that family members are the biggest factor influencing a young person's safety and welfare. However, young people today are more likely to be influenced by factors outside the home, including the places they spend their free time and on social media.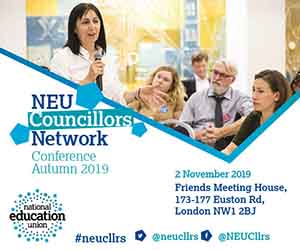 This is especially the case in Hackney, which is home to more than 60,000 children, in an incredibly diverse borough with some of the most deprived areas in the country.
Our research showed that most incidences of harmful sexual behaviour took place in isolated public areas such as a quiet part of school, a stairwell, or a car park on an estate.
What is contextual safeguarding?
Contextual safeguarding is an approach to safeguarding children and young people that responds to their experiences of harm outside the home.
It recognises that the different relationships they form in their neighbourhoods, schools and online can feature violence and abuse. Parents and carers have little influence over these contexts, and young people's experiences of extra-familial abuse can undermine parent-child relationships. Therefore, children's social care practitioners need to recognise that they are a critical part of safeguarding practices.
Our social care team started thinking about how we can identify areas of concern. How do we decide whether a young person is at risk and what level of support they need?
We may be a geographically small borough, but we're densely populated. So we thought about how social services work with other departments in the council, and with the community.
Initially, we got the traditional partner organisations on board – the police and local youth clubs – which were all very enthusiastic. But as we completed more mapping, we realised we needed to cast our net much wider.
The biggest hurdle we've faced is getting people to think about how different situations could put a young person at risk. It's about balance. We're not suggesting that a group of young people hanging out together is harmful, but we need to move away from seeing a group of young people misbehaving as being a nuisance, and think more about what could really be going on.
From Transport for London letting us know about any trouble on buses or at train stations, to residents' associations telling us about unlit areas where young people congregate – all of this information helps us to paint a picture of where young people might be at risk, so that we can adapt our safeguarding practices appropriately.
We also established an advisory board of young people, who have been amazing in sharing their feedback in a very open and candid way.
Building these relationships is vital. Contextual safeguarding offers the perfect vehicle for us to work together as a borough to make sure all our young people are kept safe.
Social care departments were formed less than 50 years ago, but a lot has changed since then, and we think contextual safeguarding can help shape the next 50 years.