Local authority finance professionals and lead members enter 2019 with many questions about their individual councils' future funding.
Three main questions need to be answered as soon as possible to add some clarity to councils' financial plans: how much funding will be available to English councils, what will the source of the funding be, and how will the funding be distributed?
The 2019 Spending Review will give some of the answers about the total funding that might be available. The LGA will continue to build the case for local government in the run-up to the Spending Review, highlighting the highly valuable services that councils provide, the effectiveness of investing through local government, and the funding gap which puts all of this at risk.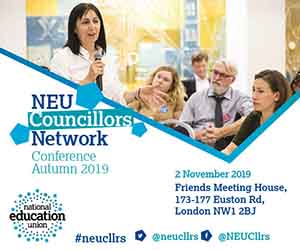 While the timing, scope and potential decisions of the Spending Review remain unclear, the Government is starting to give some indications on the questions of the source of funding and how it will be distributed from April 2020.
This has come in the shape of two significant consultations, on relative needs and resources, and business rates retention, published in December alongside the local government finance settlement.
On the face of it, these are highly detailed papers. However, the real-world implications of these seemingly technical government decisions can have significant consequences.
The business rates retention reform consultation focuses on the mechanism through which councils would collectively retain 75 per cent of English business rates that can be attributed to a local authority area (see box, far right). This shift from a predominantly grant-funded system just
10 years ago to one based on business rates income is significant, and comes with its own challenge of balancing the risk of decline in business rates income with the reward of retained additional growth.
Factors that will affect this crucial balance include decisions the Government will have to take on:
how to split business rates income in two-tier areas
how to protect councils from the risk of business rates appeals or significant losses
how often the system undergoes a 'reset', and how much growth can be kept locally at the point of such a reset'.
The Government's consultation on the fair funding review of relative needs and resources proposes a new method to distribute funding between individual local authorities. If the business rates retention reform is about how future business rates income growth and loss will be dealt with, the review of relative needs and resources is all about setting the starting point.
This review has been welcomed by councils because the current way of distributing funding is opaque, complex and no longer fit for purpose.
At the heart of this review lies a statistical exercise to build a new way to estimate relative cost and demand pressures faced by individual councils, and their relative ability to benefit from funding streams such as council tax. The new funding baselines will effectively be worked out by taking the former and deducting the latter.
Relative need assessments normally work by segmenting a local authority's business into distinct service areas, and estimating relative needs to spend on those services separately – by finding which drivers (such as population, deprivation, density, sparsity, road length, and so on) explain the most difference in either spending or some other measure of demand or cost.
The resultant formulas and their results are then combined back into a single 'score' for each local authority. These 'scores' are then compared between councils, and applied to a grand total national sum that is being distributed. They do not measure absolute need, but the need of one council in comparison with others.
One main proposal in the consultation is to simplify the assessment by reducing the number of formulas and introducing an overarching 'foundation' formula. This formula would be predominantly based on population, with adjustments for some unavoidable differences to general cost of business, like labour costs, rates costs, and sparsity and density-related cost differences.
In previous consultations, the Government indicated it was also exploring deprivation as a potential factor in this 'foundation' formula, but the current consultation proposes excluding it as a factor. Other formulas for specific services are likely to still include some measure of deprivation as a factor.
The adjustment for relative resources works in a similar way and normally focuses on council tax. The Government makes decisions on what counts as part of the 'tax base' – for example, which council tax discounts should be reflected.
The assessed tax base is then combined with an assessed local council tax level – which is normally a notional amount aiming not to penalise local authorities for their past decisions on council tax. Other adjustments, such as collection rates, can also be taken into account. The relative resources calculation could also reflect other income, subject to government decision.
Ultimately, the result of the resources assessment is deducted from the needs assessment to get to the funding baseline.
The consultation sets out the progress of the Government's thinking on these issues, as well as some early thoughts about transition arrangements to move from the current pattern of funding to this new starting point. While many decisions will be guided by clear evidence as far as possible, it is also important to ensure that judgement-based decisions are balanced and transparent.
We are developing our own consultation responses and urge LGA member councils to actively respond as well.
Some of the decisions made by the Government could have a very different impact on one council compared with another – so it is important that decisions are transparent and based on robust evidence.
We will continue our work to keep the Government's plans for reform open to input from all parts of the local government family. We will also continue to argue that none of these reforms, especially the review of relative needs and resources, can lead to a sustainable solution unless they come with significant additional resources.
We estimate that it would take about £8 billion by 2024/25 to plug the estimated funding gap in councils' spending, something that we hope will be addressed in the Spending Review.
Business rates retention consultation: four things to watch for
1. Resets
The more often and more extensive the reset, the more protection against losses and divergence between councils; but the less the reward for local business rate growth.
2.  Tier splits
The higher the share of local business rates kept, the stronger the reward – but this comes with a greater risk of unexpected loss of income needed to fund services.
3. Safety net
The more generous the safety net, the more protection for councils against losses – but it's potentially more costly as councils might have to fund it collectively.
4. Managing the appeals risk
Technical changes to calculating business rates growth and losses would strip out the effect of business rates appeals provisions, reducing the potential reliance on the safety net.