When members of Sheffield's Children in Care Council got together to think of ways to improve foster placements, they had the idea of creating a film and a snakes and ladders-style board game.
They wanted to show that if you had a very positive experience in a placement you would get further in life, and to develop a training package that they could deliver themselves.
The Placement game and its associated training programme have since received national acclaim, been shared at conferences with hundreds of professionals across the country (including the Children's Commissioner for England), and adopted by a number of other local authorities.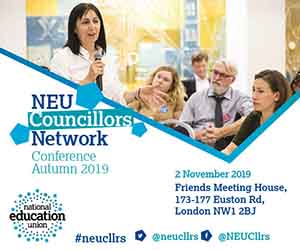 The game uses a series of statements to help foster carers, residential staff and social workers think about what makes a good or a bad placement for a child in care, and about all aspects of what makes a good home.
"We wanted every child in Sheffield to have a good experience of being in care
It was developed by a group of 13 to 18-year-olds, who have all experienced the care system. Some of the Children in Care Council members enjoyed a trip to London late last year, where the game won a national award from the magazine and website, Children & Young People Now.
Among them was 15-year-old Megan, who says they were shocked at the impact the game has had. "We only thought it would be very small and shown to very few people."
She adds:  "We wanted to improve fostering services as we originally noticed some inequalities between children's homes and foster homes. We wanted every child in Sheffield to have a similar good experience of being in care.
"The game and accompanying film help train carers to know what we and many other foster kids think makes a good carer and what they can do to improve their placement.
"We used things such as good and bad question cards. A good card would be something like being allowed to have pets, whereas a bad card would be not respecting boundaries. The question cards allow room for debates among the players."
Megan says the group has seen changes as a result of the game, with some carers changing their rules, and residential workers realising how much time they spend on paperwork and instead trying to value their time with children more.
The Children in Care Council meets every other week and discusses aspects its members think are wrong in the care system, and tries to change them.  It also uses events and surveys to gauge the views of younger children and those not on the council.
"The care council has helped me build my confidence as I can now comfortably give presentations and talks to larger groups of adults and I now find making friends much easier," says Megan.
"We have been doing a lot of training and work around the Placement game within the group and we have also been looking at mental health within care."
Cllr Jackie Drayton, Cabinet Member for Children and Young People at Sheffield City Council, said:  "What our wonderful Children in Care Council members have created is outstanding. They've powerfully explained to others, through the easy-to-use Placement board game, what it's like to be a child in care.
"As a result of their skill and determination, they have now trained more than 200 Sheffield foster carers and residential workers as part of their ambition to improve the lives of children in care. Their work will be instrumental in helping children in care realise their full potential."