As democratically elected representatives, councillors are uniquely placed to develop strategies, shape thinking and take an active role, as leaders, to shape the future of our local communities.
Being able to deal with the wide range of issues facing our local towns, cities and rural areas – and bringing decision-making closer to the people affected – leads to better outcomes and saves money.
Empowering councillors to have greater influence over the services and facilities available in their wards means they are better able to fulfil the aspirations and needs of their local communities as we enter the second decade of the 21st century.
Here, Cllr Mimi Harker OBE writes about how she sees her role as a community leader.
The LGA has a range of community leadership resources to help you in your role as an effective leader of place and community, including a workbook.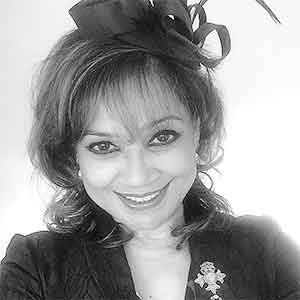 Cllr Mimi Harker OBE (Con) is Vice-Chairman of Chiltern District Council, and its Armed Forces Champion
My passion has always been to serve my community. As a councillor, in the truest sense of the word, my job is to serve. I see the fact that I have been elected by people who had faith in me, and voted for me, as the beginning, middle and the end of what I do and how I do it.
I have spent 25 years as a community champion and 21 years as an elected member championing my community. I believe passionately in people and in being the voice for the people I represent. I believe in listening and understanding, in reacting when I need to, and in being proactive when I see the need.
I love campaigning to fulfil local needs and expectations. I work hard to do my job to the best of my ability, to get the best results possible for my community. I work 24/7, 52 weeks of the year, for my community. This is my work. To paraphrase, this is my day job and my night job. My politics is there, but in the background.
The nature of politics has changed, people have changed, expectations have changed, because of the huge number of news outlets and social media platforms – all of which I use to get my messages out – and we need to adapt to that.
As local councillors, we are good at adapting to the needs of the communities we serve because they are real and tangible, and we work with them every day. At a national level, we need to be careful not to see people as an amorphous mass, somewhere out there in the ether, that we neither come into contact with nor have to be accountable to on a day-to-day basis.
The expectation of the public of what we do, and how we behave, has grown, and it is down to us as elected members to deliver to that expectation. The community respects the councillor who listens to their views, who understands their needs, and who responds to them.
A good local councillor builds community networks, is part of the community, and respects that community. We are elected to represent everyone – those who voted for us and those who didn't.
As a local councillor, I see my role as a leader in the community I serve. Our public-facing responsibility is to the community that has elected us to be its voice and to represent it. The days of politics first have gone. Welcome to 21st-century leadership, where communities and people come first.
Author