But for two-thirds of those children, that is not the end of the story, so far as the local authority's responsibility goes, because that is the proportion who have additional or complex needs.
These children are likely to need extra help at some point in their childhood, if not on an ongoing basis. Each local authority is required to publish its plans for how it will support these children.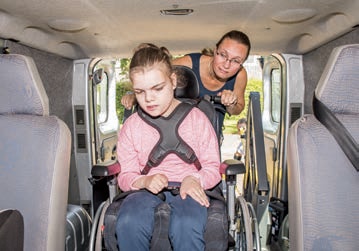 Regional adoption agencies (RAAs) offer the opportunity for a step change in the delivery of these support services, removing the postcode lottery that – sadly – means there is not consistently reliable delivery of this vital support for some of the most vulnerable children in our communities.
RAAs are a working example of the sector-led improvement that local government wants to promote. They are already providing adoption services for a third of local authorities, and, in total, more than 90 per cent of councils have already set up their RAA or are progressing plans to do so.
Looking ahead, we can be confident there will be sufficient RAAs to ensure there are enough adopters. At present, we face a shortfall in recruitment. We run the risk that children will wait longer for matches to families or, even worse, be denied an adoptive family.
Children's Minister Nadhim Zahawi MP has asked all local authorities for their recruitment projections. All but 10 have provided this information. Now we must ensure we secure delivery.
The Adoption and Special Guardianship Leadership Board will monitor performance across the country every quarter. I hope you will help ensure those children who need it are offered a good adoptive home, and are given support as and when they and their families need it.