Rather than the same old sticking plasters, the Chancellor could have announced the injection of funding that councils so desperately need to keep vital services like adult and children's social care afloat.
However, despite earlier claims from the Prime Minister that 'austerity is over', the Budget once again offered little hope for real change for councils.
"The Budget once again offered little hope for real change for councils
While the Budget promised an additional £650 million for adult and children's social care in 2019/20, the Government is still going ahead with its planned £1.3 billion cut to the revenue support grant. So the Government is actually cutting £650 million – giving with one hand, but taking even more away with the other.
Even in the few announcements that did seem to be positive for local government, it was clear that Conservative-run councils would be getting a better deal than those run by Labour.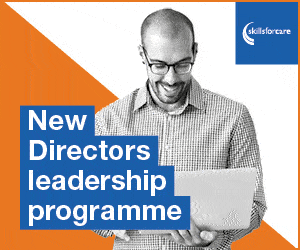 Many have welcomed the much-needed £420 million given to local authorities to tackle potholes and repair damaged roads and bridges – but once again, the Government has found a way to fiddle the formula so that it will disproportionally go to Conservative-led councils. With funding now doled out based only on the length of roads, rather than taking into account width and condition, rural counties will receive much more money than urban areas.
The Government has failed to deliver the end to austerity it promised, and has stitched up the little funding it is giving to local government for its friends in Conservative councils.
So while the Chancellor's Budget is certainly not a 'giveaway' when it comes to funding councils properly, it definitely gives the game away about the emptiness of its claim to be ending austerity.
And it will make many in local government question whether the ongoing Fair Funding Review is likely to deliver either fairness or funding.