Democracy works better when it is closer to home. Surveys consistently show that people are more trusting of their representatives and more engaged in politics when it is local.
But at the national level, many are losing their faith in politics and feel distant from decision-making. Our recent polling shows that two-thirds of people (67 per cent) feel they have few or no opportunities to inform and influence the decisions made by MPs at Westminster – and only 4 per cent feel they have a lot of opportunities.
In a newly published report, 'Westminster beyond Brexit: ending the politics of division', we set out a vision for how we can achieve a flourishing democracy where power is dispersed across political institutions and citizens are empowered and engaged.
"Participatory models are already flourishing, with many councils using participatory budgeting and setting up citizens' assemblies on local issues
We make the case that embedding deliberative democratic processes – long and careful discussion by citizens in order to make decisions – can re-engage people with local democracy. These processes can ensure citizens are informed, are able to hear each other's views in a reflective and respectful environment, and allow people to adopt more nuanced positions on the issues at hand, with a better understanding of the trade-offs inherent in any given decision.
Citizen involvement in constitutional change – including devolution and decentralisation – is necessary to ensure the legitimacy of our institutional set-up and democracy more broadly. This means creating and investing in spaces that allow for direct citizen input, working alongside political representatives.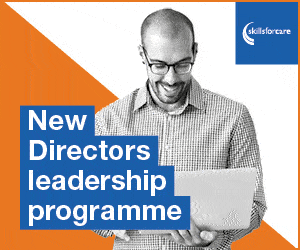 According to the Hansard Society, 66 per cent of people think most big issues facing the country today do not have clear solutions – so coming together to debate and discuss is even more necessary. We need to give people opportunities to debate their constitutional future, and to create forums whereby people can deliberate together, alongside their representatives.
Research shows that people are more likely to trust decisions made by fellow citizens with whom they can identify and who are more likely to share their interests and concerns.
Forms of deliberative democracy are now being used more frequently around the world as a way of providing for citizen input in the policy-making process, such as the recent constitutional process in Ireland.
Constitutional conventions and citizens' assemblies are two of the most well-known deliberative formats, but there are other ways for people to be involved in decision-making at the local and sub-national levels.
Participatory models are already flourishing at the local level, with many councils using participatory budgeting and setting up citizens' assemblies on local issues. Unfortunately, the Government plans to shelve all but three of eight local citizens' assemblies proposed last summer – keeping only the least controversial projects on the
table. Instead we should be looking to citizens' assemblies to consider the big constitutional questions we face, including how we might rebalance power across our democratic institutions.
England remains one of the most centralised nations in Europe. Devolution within England has been limited and piecemeal, without a comprehensive, long-term plan to give genuine political representation to citizens.
We need to open up the debate about the UK's democratic future, including England and the place of local government, and give citizens a genuine say in the future of their country and communities. Embedding deliberative practices can build a more vibrant and engaging politics and help to reinvigorate the debate about the future of our democracy.